DATE:

AUTHOR:

The Duffel team
We now return the quantity of rooms available at a given rate
DATE:
AUTHOR: The Duffel team
It's important for travellers and agents to know the number of rooms available for a given rate to understand how urgently they need to go ahead with a booking. You'll now see on our dashboard that when looking at the accommodation page, rate cards will include the number of rooms available.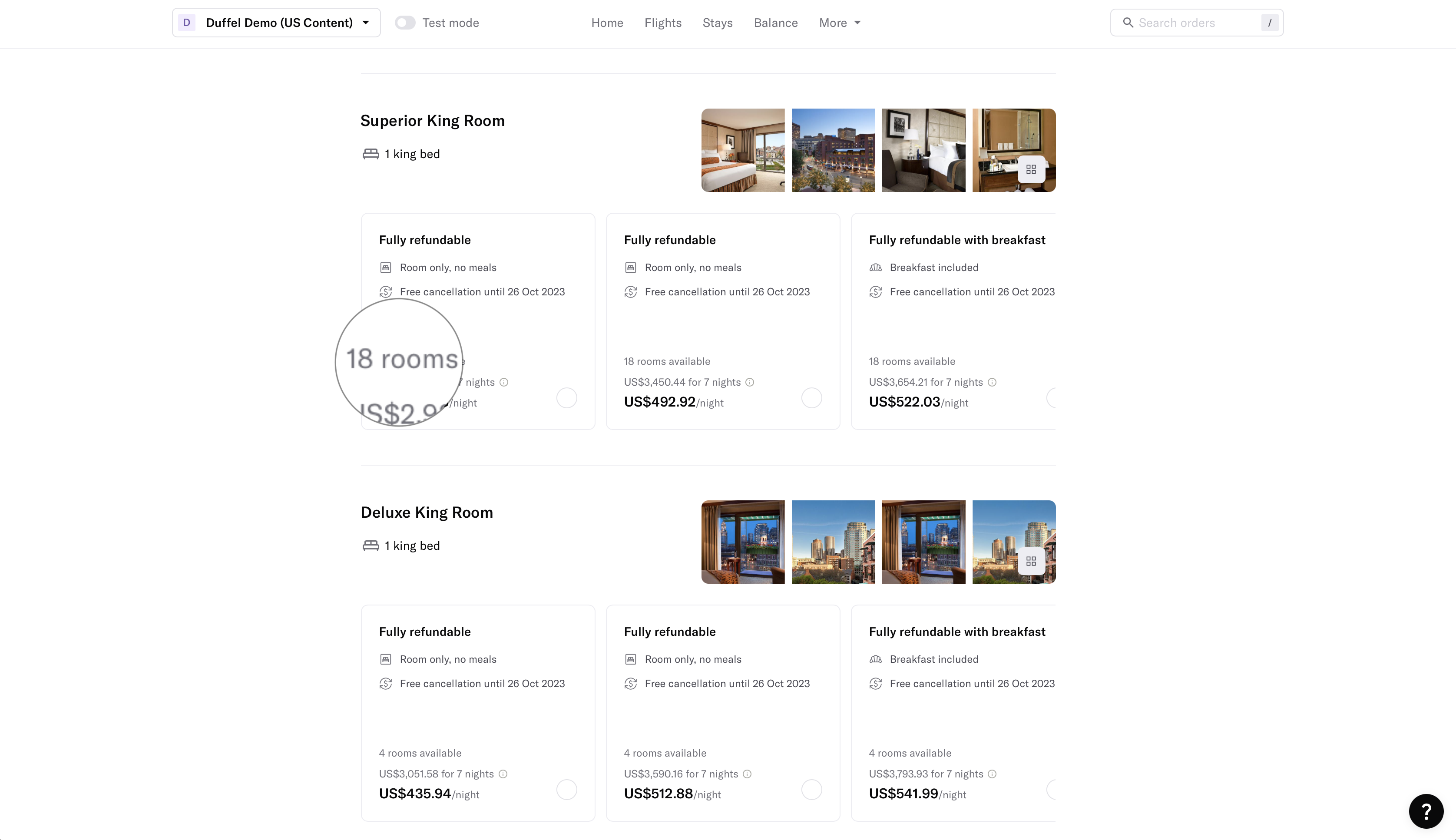 This data is available for your integrations through our API under the accommodation.rooms.rates.quantity_available property.