DATE:

AUTHOR:

The Duffel team
API
Dashboard
Airline Integrations
New functionality for airline-initiated changes
DATE:
AUTHOR: The Duffel team
We're very excited to announce four updates for viewing and managing airline-initiated changes (AICs).
Updated to notification email design
We've updated our email notification so you can click straight through to the order page on the Dashboard.
View airline-initiated changes in the dashboard
In the Dashboard, the 'Action required' tab shows all impacted orders awaiting action.

Each order has a summary of what has and hasn't changed.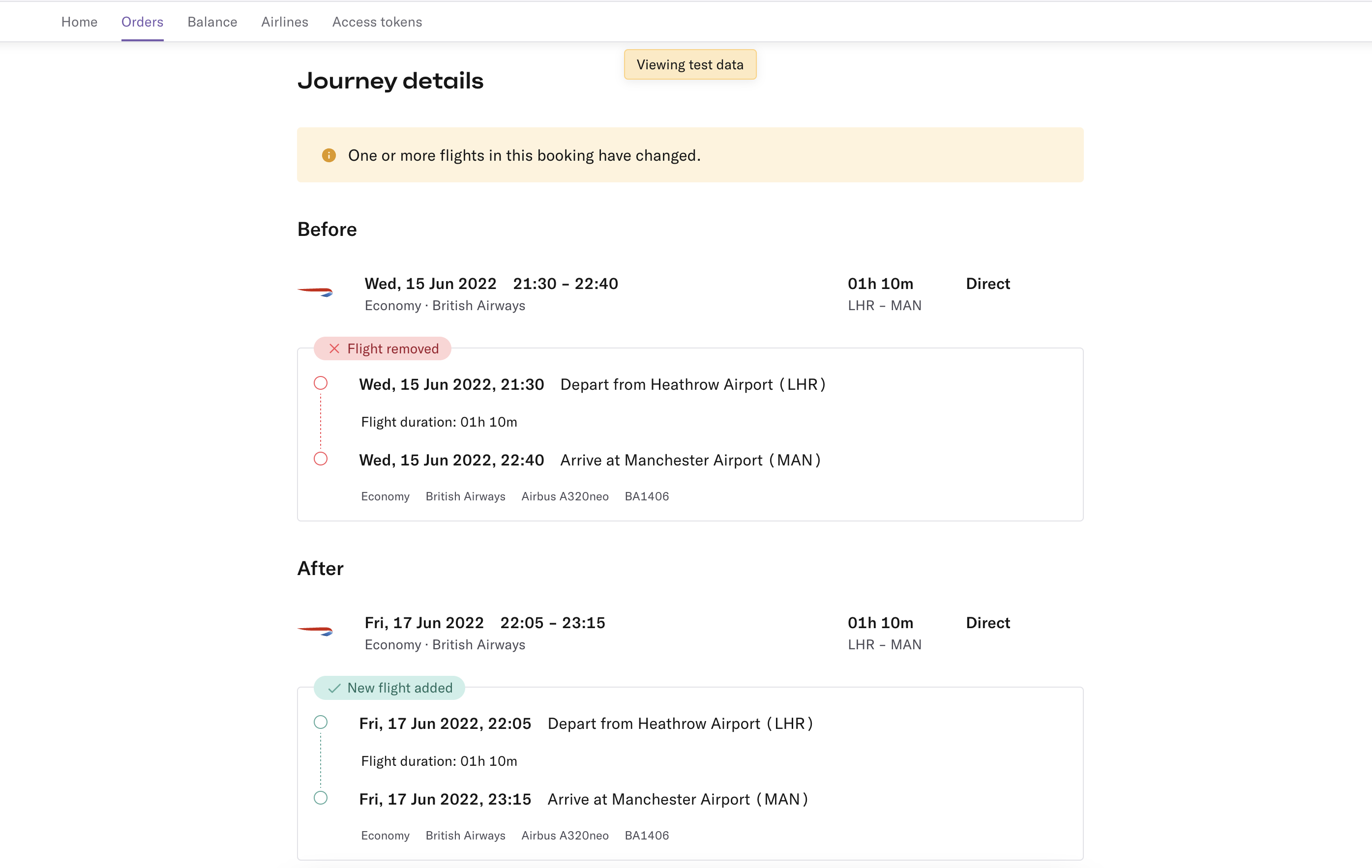 Take action on the airline-initiated changes
At the bottom of each page, there are now up to three options available: 'Accept', 'Change', or 'Cancel'. These buttons appear dynamically based on the capabilities of the airline.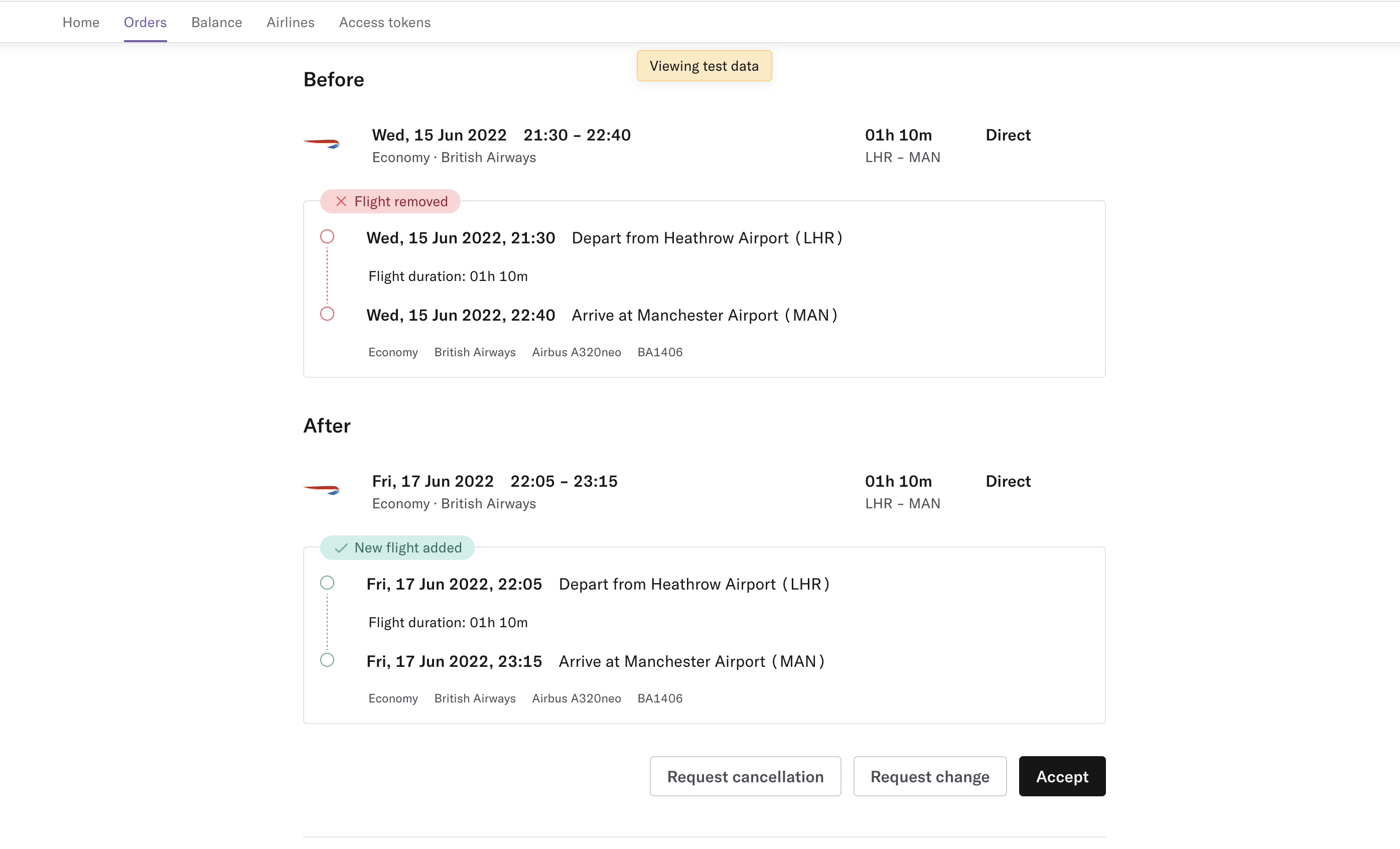 24 airlines with automatic processing of airline-initiated changes
There are now 24 airlines where we process the acceptance of an airline-initiated change directly with the airline:
American Airlines

Aegean Airlines

Austrian Airlines

British Airways

Brussels Airlines

Copa Airlines

easyJet

Emirates

Etihad

Eurowings Discover

Hawaiian Airlines

Iberia

Jetstar

Lufthansa

Olympic

Qantas

Qatar

Spirit

SWISS

Transavia

United

Volaris

Vueling

WestJet
If you're interested in learning more about how to use these features check out our help page.